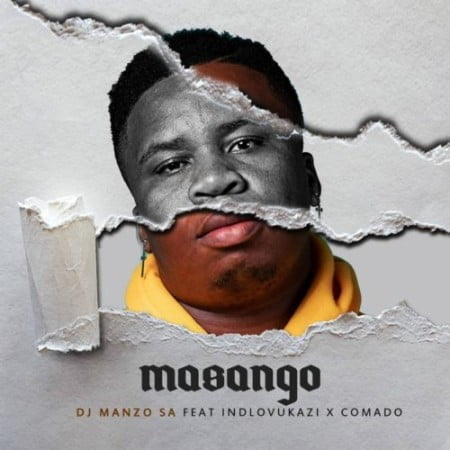 DJ Manzo SA – Masango ft. Indlovukazi & Comado mp3 Download free
Just when we thought we had seen it all, top notch hit maker and record producer DJ Manzo SA who have been hitting up the industry for long now decides to strive once again this weekend with a new afro house song titled Masango where he featured vocalist Indlovukazi and Comado. Cop below and enjoy.
VERY HOT: Mthandazo Gatya – Senzeni ft. DJ Manzo SA & Comado
"Masango" will serve as his first installment this year as he strives to take his music to new level by featuring one of the best House vocalist in the industry. The track also will mark his first track off his upcoming studio album which have been rumored to have high impact on the streets as the hit maker have been heavily linked with Afto Brotherz and Caiiro lately, so stay tuned as we will be the first to drop the full project upon release. In the main time, update your playlist and leave a feedback with us using the comment box below.
DJ Manzo SA is indeed one of the best uncelebrated hit maker and House king in the country, and have so far been dominating his own space as some of his tracks so far have been trending as number one on digital stores, and some of which will be his perfect moment earlier this year when he hooked up with Comado to drop Mzalwane, a track which was then perfect by the help of Mthandazo Gatya and Aflat, and today he decides to strike for the moon by linking up with Indlovukazi on Masango.
Indlovukazi on the other hand have been widely considered as one of the best Afro house vocalist, and her angelic voice have been the reason almost all hit makers wants to get her touch on their projects and today she decides to lend her voice to DJ Manzo SA and Comado as they all journey together on Masango.
VERY HOT: DJ Manzo SA – Fihla ft. Comado & Mthandazo Gatya
Stream, and share "Masango". Don't forget to drop your comments below.